The Court acquires the documentation of the EU in the case on the application of the VAT to Trieste and to its Port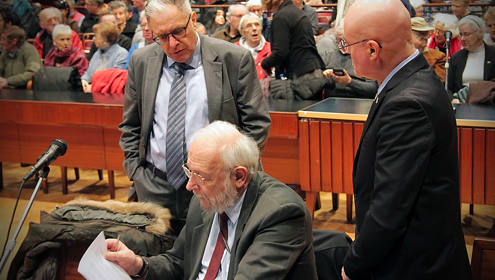 Trieste, 18 February 2020 – On Tuesday, February 18th, judge Francesca Ajello of the Court of Trieste held the second hearing of the civil lawsuit of first instance No. 4227/19, initiated versus the Italian Government due to the application of the Italian Value Added Tax to the territory and to the port of Trieste (LINK).
The lawsuit is initiated by the International Provisional Representative of the Free Territory of Trieste – I.P.R. F.T.T. with the support of more than 360 citizens and enterprises. Due to the extraordinary number of claimants, the discussion had to take place within the Trieste Court of assizes.
The appellant have lodged a copy of the intervention submit by the I.P.R. F.T.T. on 8 February as part of the EU procedure State aid SA.38399 (2018/E) Corporate Taxation of Ports in Italy, which revolves on Italian taxation (LINK). For this reason, the judge acquired the new documents and scheduled the next hearing on 20 October 2020.
Author of the English version: Silvia Verdoljak.