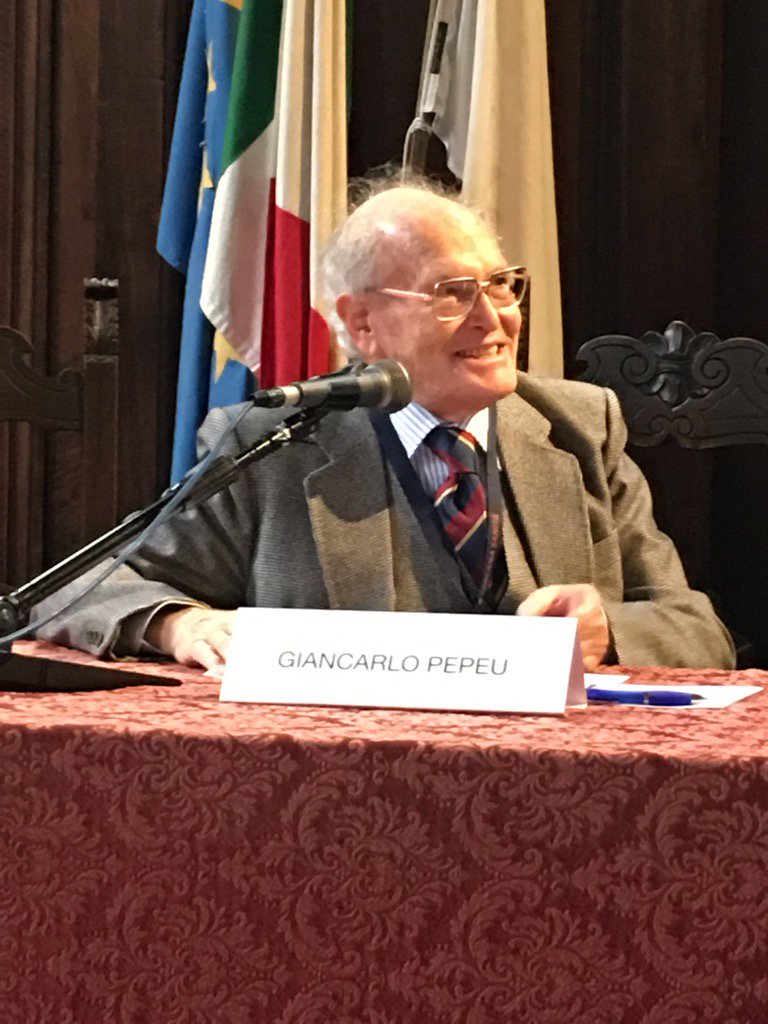 Trieste, 22 December 2021 – Distinguished neuropharmacologist Giancarlo Pepeu, MD, passed away at the age of 91 in Florence, where he lived, worked, and taught for decades. He was a pioneer and world-famous representative of neuropharmacology, as well as conducting important studies about the causes and cures for Alzheimer's disease.
Born in Milano in 1930, he was the first child of Triestine Francesco Pepeu, a doctor and director of the Serotherapy Institute (Istituto sieroterapico milanese). He graduated in classical studies from Trieste's Liceo Petrarca, and in 1954 he graduated with honors in Medicine from the University of Florence.
In 1958, Pepeu was awarded a scholarship at Yale University. This is where, as a postdoctoral fellow, he became interest in neuropharmacology, then a new science. He would contribute significantly to its development with his own research and, as a teacher, passing this passion to his students. In 1964 he married pharmacologist Ileana Marconcini in Trieste.
After teaching in the Universities of Sassari, Pisa, and Cagliari, Pepeu was appointed to the chair of Pharmacology at the University of Florence, where he worked and taught from 1974 to 2005, as well as being appointed Director of the Department of Pharmacology and Pro-rector for Research and International Relations.
A member of the Italian Society of Pharmacology (Società Italiana di Farmacologia – S.I.F.) from the 1950s, Pepeu held also directive offices as Director (1977 – 1980) and President (1995 – 1999). He was also an Honorary Fellow of the British Pharmacological Society.
In Trieste he chaired from 1999 to 2005 the Evaluation Unit of the International School for Advanced Studies – ISAS (Scuola Internazionale Superiore di Studi Avanzati – SISSA).
His devotion to science was also awarded with many international prizes, including the Lifetime Achievement Award of the Alzheimer's Association, the Copernicus Medal of the Polish Academy of Sciences, and the title of Honorary Doctor of Science from the University of Arizona.
He coauthored six books and more than 300 Specialist Essays, published from 1955 to 2018, yet, through his life rich of international commitments, Pepeu has always maintained familiar and affectionate ties with Trieste. He did also publish and historical essay about the life and work of his ancestor Emerico Pepeu (1822 – 1897), chief surgeon at the Ospedale Civico (now Ospedale Maggiore) in Trieste, and, through the years, he donated to the city a precious photographic collection and exquisite paintings.
Silvia (Verdoglia) Verdoljak